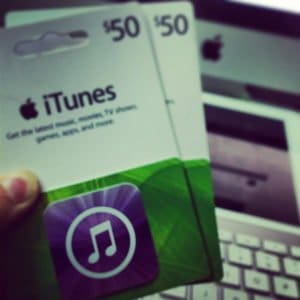 What would you do with an iTunes, Starbucks, or Outback Steakhouse gift card? Well, how would you like one for free?
With the Appel Ortho Patient Rewards and Kids Club program, you can get free gift cards when you rack up enough points. Points are earned for things like being on time to your appointment, getting A's in school, participating in office activities, referring friends, and wearing your appliance like you're supposed to. Your rewards account can be managed from our office or online.
Some patients have already gotten gift cards:
When I got my first few points I was really excited to get more because I wanted to get a gift card. When I got enough points, I ordered my gift card and it came in the mail within 2 days. I love using my points to get Starbucks gift cards because they're my favorite. I'm glad I go to Appel Ortho.- Olivia C.
Others have great plans for what they will do:
So for the rewards I'm hoping to get 350 points by the time I'm done. And get a $10 gift card to cold stone for 100 points. Also to get a $25 gift card to aēropostale for 250 points. Thank you so much! I love having the patient rewards! -Grace C
To find out more about the program, visit our Patient Rewards page.
If you're not a member, ask for a card at your next appointment and start planning what you'll do with your gift card!

Photo Credit: @N3T1O via Compfight cc