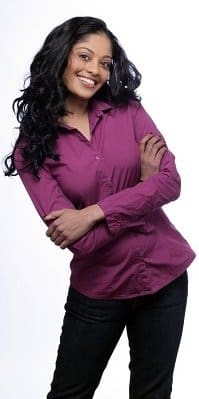 Invisalign: Get a beautiful smile without braces!
If you'd like a straighter, more beautiful smile without traditional braces, Invisalign might be what you're waiting for. The Invisalign system guides teeth into a better smile using a series of clear, customized aligners. These comfortable aligners can be removed to eat and brush, and—best of all—they're virtually invisible to the people around you.Invisalign is great for adults and teens who are ready for a confident new look but don't want to be stuck with metal braces in the meantime.At Appel Orthodontics, we're the Philadelphia Invisalign experts. Our office has been recognized as an Elite Preferred Provider of Invisalign for many years and is consistently ranked in the top 1% of providers in North America.
We've helped hundreds of patients to better smiles through Invisalign, and we'd love to help you get the smile you've always wanted!
Request an Appointment
Invisalign advantages
Invisible: The clear aligners fit over your teeth and are virtually invisible. Most people won't even notice you're going through treatment—until they start to notice your great new smile!
No food restrictions: Eat and drink what you want during treatment–aligners are removable at meal times and there are no brackets or wires to damage.
Keep your teeth clean: You won't have to worry about carefully cleaning around your braces. Simply remove your aligner to brush and floss as normal.
Comfortable: Unlike traditional braces, you won't get mouth irritations from metal brackets or wires.
Spend less time in our office: With no wires to adjust, patients typically need fewer appointments.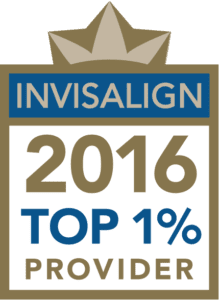 Top 1% Invisalign providers
Invisalign has once again named Appel Orthodontics an Elite Preferred Provider of Invisalign and Invisalign Teen for 2014. We're also ranked in the top 1% of all Invisalign providers in North America, and we're the longest-standing 1% provider in the entire Delaware Valley.
Invisalign knows and trusts us to do a great job using their technology to improve people's smiles. We average more than 200 Invisalign patients each year, meaning we've got the experience and the expertise you can trust.
Request an Appointment
---
How does Invisalign work?
Invisalign uses the latest 3-D computer technology to create a series of customized aligners. Here's what that process typically looks like:
At your free consultation, you and Dr. Appel will meet to determine what you would like to correct. He will develop your precise treatment plan, then use Invisalign's advanced computer technology to translate those instructions into a sequence of finely calibrated aligners for you to wear during treatment.
You'll wear each set of clear Invisalign aligners for about two weeks, removing them only to eat, drink, brush, and floss. As you replace each aligner with the next in the series, your teeth will move little by little, week by week until they have straightened to the final position as prescribed.
You'll visit one of Dr. Appel's Philadelphia offices about once every 6 to 10 weeks to ensure that your teeth are straightening as planned. Away at college? No problem! We can tailor your visits around your trips home or school holidays!
Though exact numbers vary from case to case, total Invisalign treatment time averages 9-15 months, and the average number of aligners is between 18 and 30.
You can learn more about Invisalign on the official Invisalign site.

Invisalign Stories
Hear stories from real Invisalign users to find out the impact a great smile can make on your appearance and self-confidence!
Before and After Invisalign
Want to see what a difference Invisalign can make? Check out these before and after pictures to see how Appel Orthodontics and Invisalign have helped real people right here in Philadelphia!
Call for a free consultation!
Want to find out if Invisalign can help you get the smile you've always wanted? Contact us for a free consultation!
Call us at (215) 676-3070, or request an appointment.