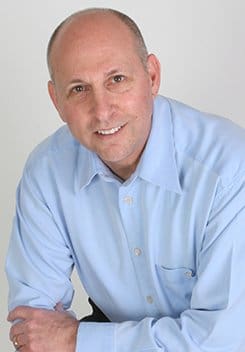 Dr. Steven Appel
Philadelphia orthodontist Dr. Steven Appel was born in Brooklyn, NY in 1952. He has been a practicing orthodontist in Philadelphia, PA since 1978. He graduated from Hofstra University, Temple Dental, and NYU Orthodontics. He was a Clinical Instructor in Preventive and Interceptive Orthodontics at University of Pennsylvania from 1978 – 1981. He taught future orthodontists the best ways to improve the smiles of children ages seven to ten.
He is a past President of the Temple Dental Alumni Association and currently serves on its Board of Directors. Dr. Appel is also a member of the American Association of Orthodontists and the Middle Atlantic Society of Orthodontists. He serves as an orthodontist consultant to the orthodontic industry, giving his opinions on new products and services from orthodontic companies. Dr. Appel's orthodontist consulting work also puts him on the edge of the latest trends in braces so he can pass this knowledge along to you!
---
Here are some fun facts about Dr. Appel:
He skipped 3rd grade and 8th grade, so he graduated high school when he was only 16 years old.
He graduated first in his class in high school because he was only 5 feet tall (it was in size order).
He wore braces for nine years.
He loves watching sports, especially horse racing and Temple University Basketball.
He currently lives in Bucks County with his wife, three dogs, three cats, and two talking parrots.
He has two children: a daughter who is a music publicist and a son, Andrew, who is also a doctor at Appel Orthodontics.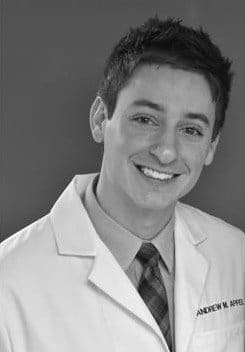 Dr. Andrew Appel
Philadelphia orthodontist Dr. Andrew Appel was born and raised in Philly, and as the son of Dr. Steve Appel he's always been a familiar face here at the office. Dr. Andrew has wanted to be an orthodontist since he was 7 years old, and in July 2013 he officially joined our team.He graduated summa cum laude from Temple University Kornberg School of Dentistry and is a member of Omicron Kappa Upsilon, an honor society that recognizes excellence in dental school graduates. He has a certificate in orthodontics from Tufts University School of Dental Medicine in Boston and is a member of the American Association of Orthodontists.
Dr. Andrew had orthodontic work himself as a child, so he knows how it feels to sit in the chair. "I can understand the many emotions and attitudes that my patients might have toward their treatment," he says. "Recognizing a patient's feelings is what helps me partner with patients to achieve our goal of a creating a great new smile."
---
Some fun facts about Dr. Andrew Appel:
He enjoys traveling, bicycling, and hiking with friends.
He has a cat named Oliver.
He's passionate about music and especially loves attending live concerts. His favorite band is the Dave Matthews Band, and he's seen them in concert 84 times—and counting!
Dr. Vanessa Yu
Dr. Vanessa Yu has had the pleasure of caring for Appel Orthodontics patients for many years now. She has been an associate with the practice since 2008 and has enjoyed taking care of and getting to know the families who call Appel Ortho their home for their orthodontic needs.
Dr. Yu originally called Texas her home, where she attended Baylor University in Waco, TX. In 2001, she attended Harvard School of Dental Medicine where she received her Doctor of Dental Medicine degree. She furthered her dental training in an Orthodontic residency program at the University of Pennsylvania School of Dental Medicine. She fell in love with Philly and has called it home ever since.
This year, Dr. Yu is given the great honor of presiding as President of the Greater Philadelphia Society of Orthodontists. GPSO is a constituent of the American Association of Orthodontists covering the Philadelphia Tri-state Area with the mission to advance the art and science of orthodontics.
When not immersed in the world of orthodontics, Dr. Yu spends all of her free time being mom to her twin daughters. She considers the greatest challenge and blessing in her life to be the bringing up of her children.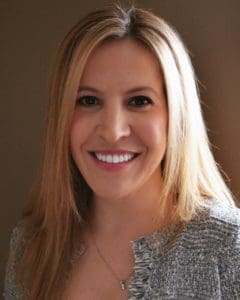 Dr. Courtney Rubin
Dr. Courtney Rubin earned a Bachelor of Arts degree in Biology and Society from Cornell University and a Doctor of Dental Medicine degree from Tufts University in Boston, Massachusetts. She stayed in Boston to complete an Advanced Education in General Dentistry residency focusing on pediatric care and then moved to New York where she trained in full-mouth rehabilitation at Montefiore Medical Center General Practice Residency. Dr. Rubin received her Certificate in Advanced Graduate Studies in Orthodontics from Jacksonville University School of Orthodontics and remained in Jacksonville to practice as an associate orthodontist for two years.
Dr. Rubin is a member of several local and national professional organizations including the American Associations of Orthodontists and the American Dental Association. By attending national continuing education courses and study clubs, Dr. Rubin is able to provide her patients with the most contemporary and advanced approaches to their treatment.
Dr. Rubin loves practicing orthodontics and takes pride in her work. She treats every patient with the individualism and care needed to achieve excellence. She looks forward to coming to work every day and truly cherishes the relationships she forms with her patients and their families.
When not straightening teeth, Dr. Rubin enjoys cooking, reading, giving back to her community through volunteer work, and spending time with family, especially her dog, Charlie.